Corporate News
HUALONG will be exhibiting at ArabLAB Expo 2019 in Dubai!
Source:HUALONG
Author:Jessie
Time:2018-12-25 10:31:15
Click: Views
Our HUALONG group will join the ArabLAB Expo from 12th to 14th March, 2019 in Dubai. We will be exhibiting at Hall 952 stand S1, showing a wide range of testing solutions used for various materials.
ArabLAB
is the most powerful annual show for the global Laboratory & Analytical Industry. It is a opportunity to see the latest test technology, learn about new products and meet professionals in the Laboratory & Analytical industry.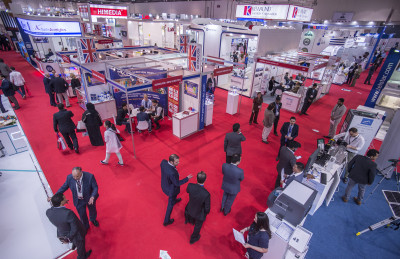 HUALONG is inviting customers to visit our stand and discuss with us. We will take this chance to show our expertise in reliable and high performance testing equipment.
Our stand number: Hall 952 stand S1
Date: 12-14 March 2019
Venue:Dubai International Convention & Exhibition Centre
More information on the event can be found at https://www.arablab.com
We look forward to seeing you in Dubai!